Global Edge schools are planned so that they are comfortable, safe places for learning and fun.
All classrooms are internet-enabled, and are equipped with a projector and interactive boards.
The Curriculum Research Team provides audio-visual resources that support teachers and students
in understanding lessons with a new level of clarity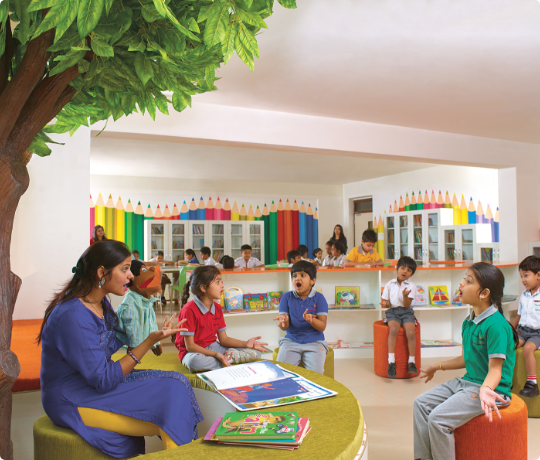 Infrastructure
Our sprawling 2.7-acre campus houses 48 classrooms, a library and multiple labs; providing an enriching setting. We have 10 smart classrooms that are equipped with projectors for fully interactive and immersive learning.
Academics
The school follows a CBSE curriculum. The curriculum is a combination of Indian culture, tradition, heritage, thoughts and ideas with the progressive learning requirements of the 21st century. It is a curriculum framed keeping in mind the needs of the global citizen.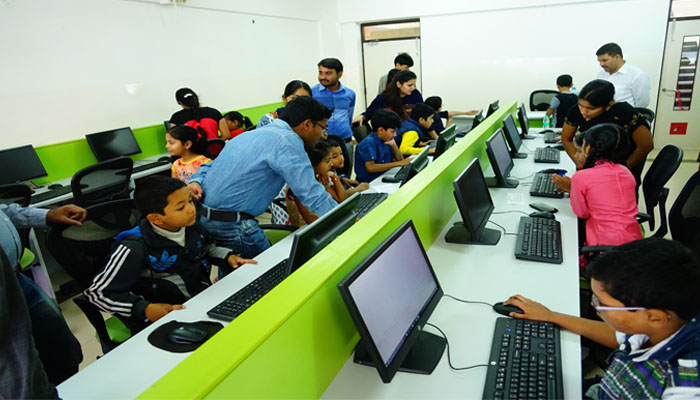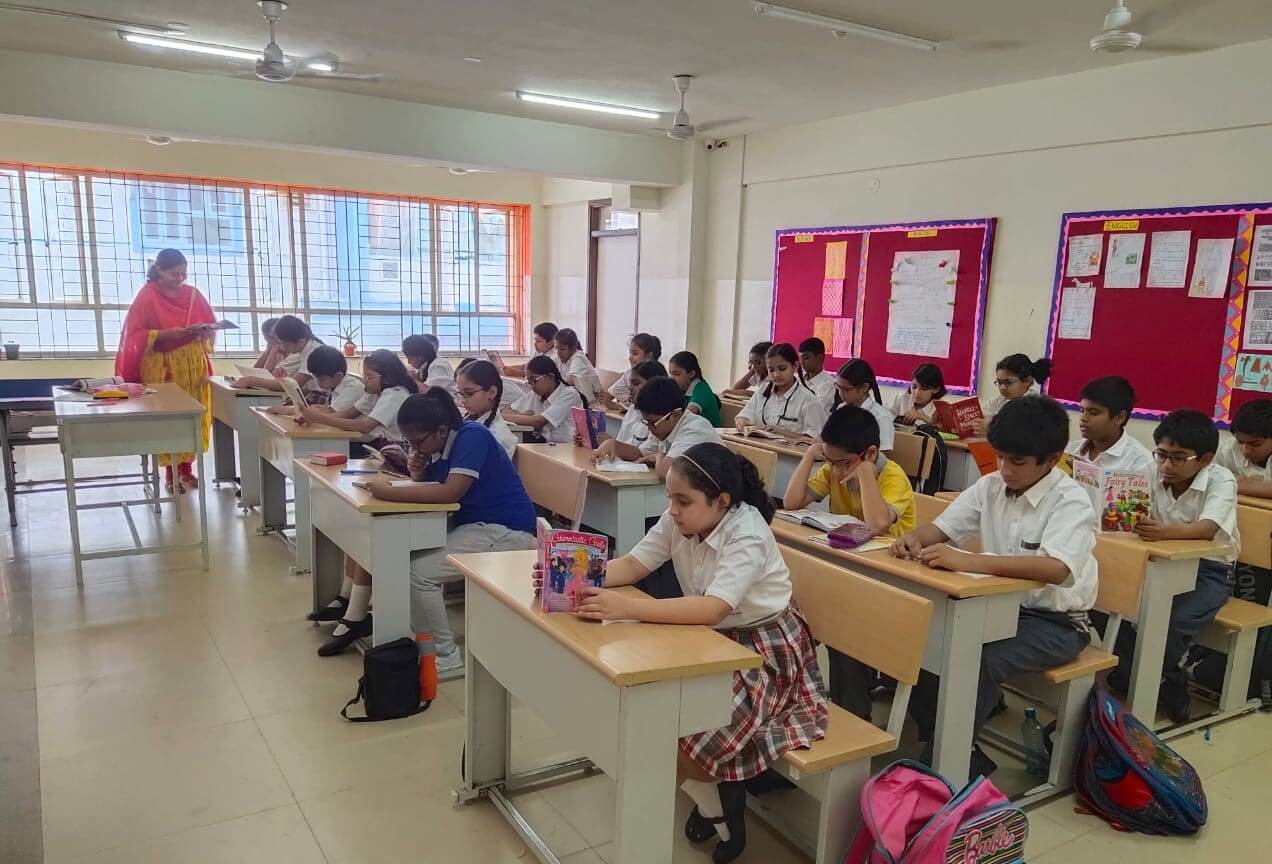 Teaching Methodology
The school believes in experiential and activity-based learning. Various tools of teaching such as activities, group discussions, projects, field trips, audiovisual presentations, role plays, quizzes, debates and flip classrooms form an integral part of the teaching-learning process.
School Parent Partnerships
The school keeps the parents abreast of all the happenings in the school in a variety of ways.
• Online School Management Software
• Regular SMS alerts
• Emails and Physical Letters
• Regularly Scheduled Interactions with Teachers and The Principal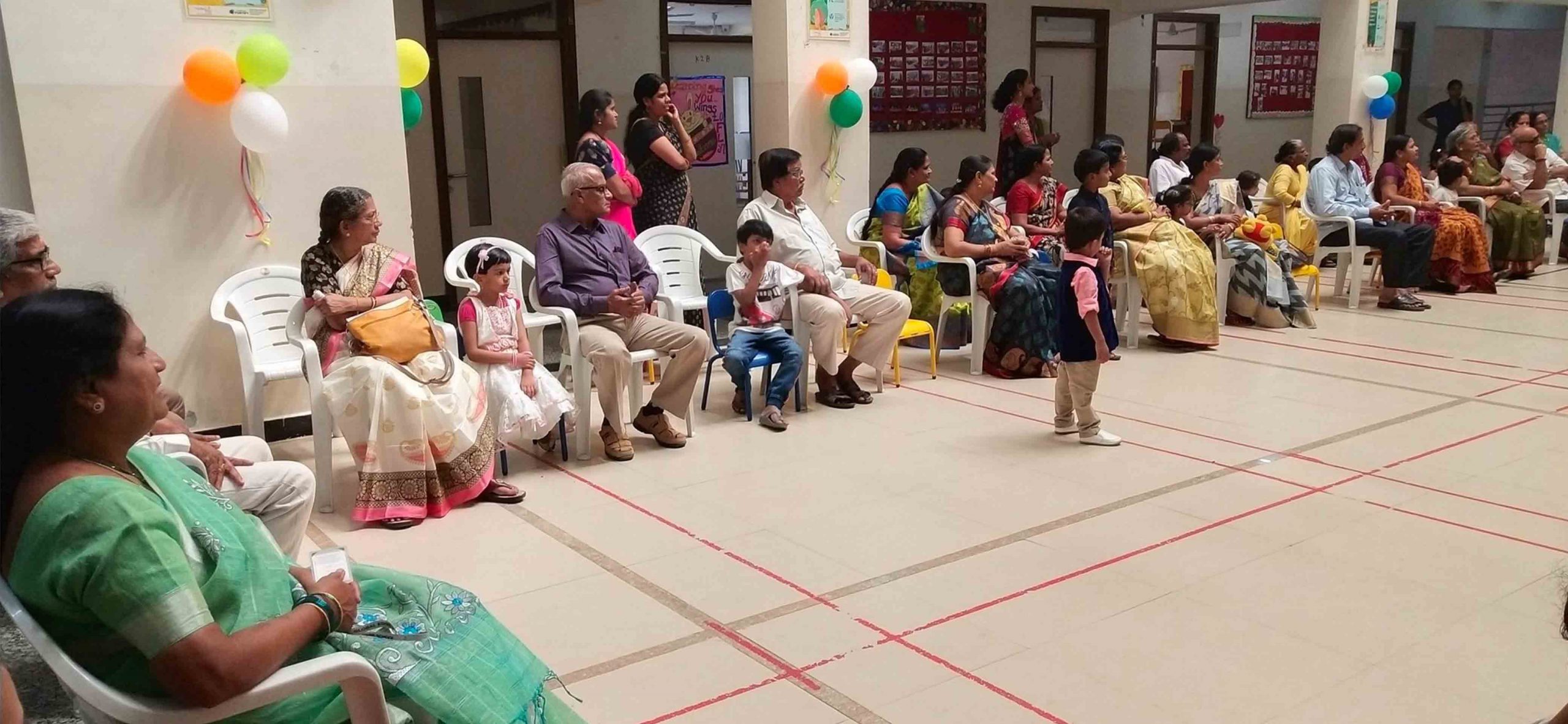 Online School Management Software
Parents can access a secure, password-protected website to understand their child's progress. The portal also gives information to the parents on their wards attendance, details on fee payment, school calendar, updated time table, special announcements, access to photo galleries of their child's class and school, etc.
Academics and Extracurricular Achievements
J. Sanjitha, Class X was awarded Scholarship For Excellence In English (S.E.E)
2018-19 by Science Olympiad Foundation.
K. Harshitha, Class VIII won the Bronze Medal in Under-14 Long Jump organised by The Hyderabad District Athletics Association.
L. Anyutha, Class VII won three medals in the Under-14 category in the District Level Skating competition, October 2019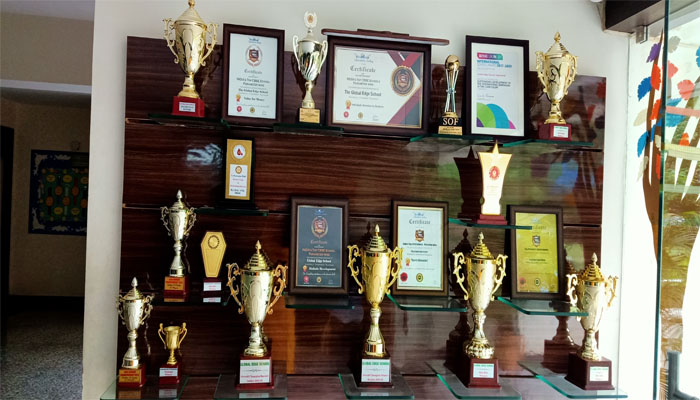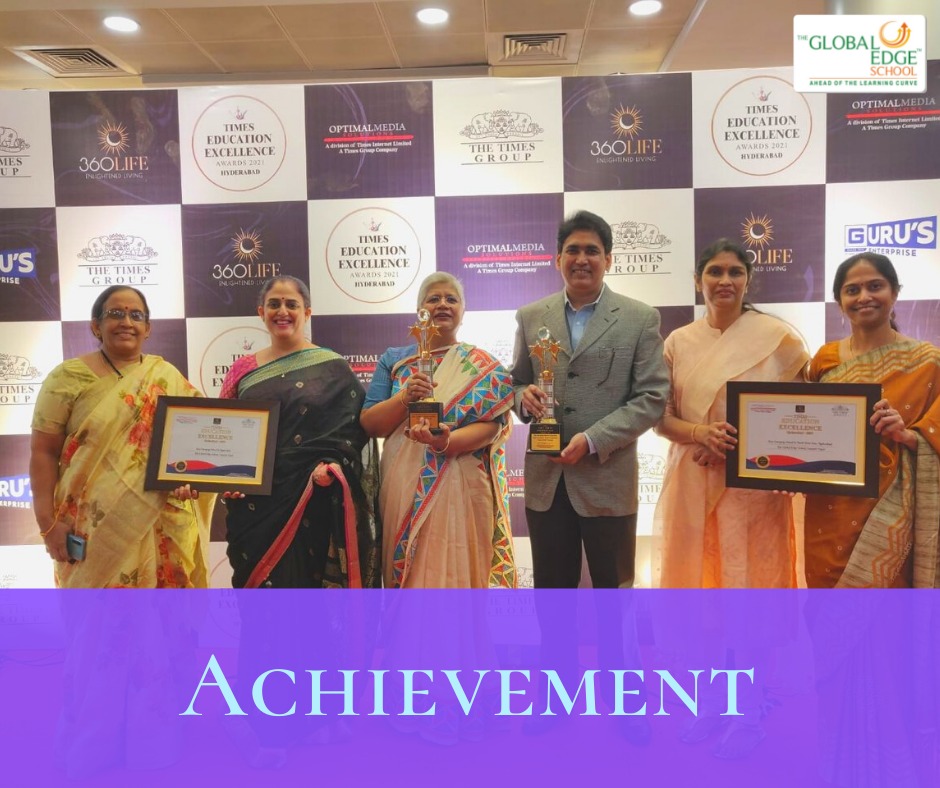 Awards
Brainfeed School Excellence Awards 2021-22 for TGES as one of the Top 500 Schools of India
Brainfeed School Excellence Awards 2021-22 for Eurokids, Kokapet as one of the Top 500 Schools of India
Ranked No. 1 in India under the Top CBSE Schools 2021-22 for 'Future-Proof Learning Infrastructure' in a survey conducted by Education Today
Awarded for Mental & Emotional Well-Being Support by Education Today 2021-22
Extracurriculars
Clubs & Events
Inter-house & Co-curricular
Inter-house Events
Tours & Excursions
Community Service
Art & Culture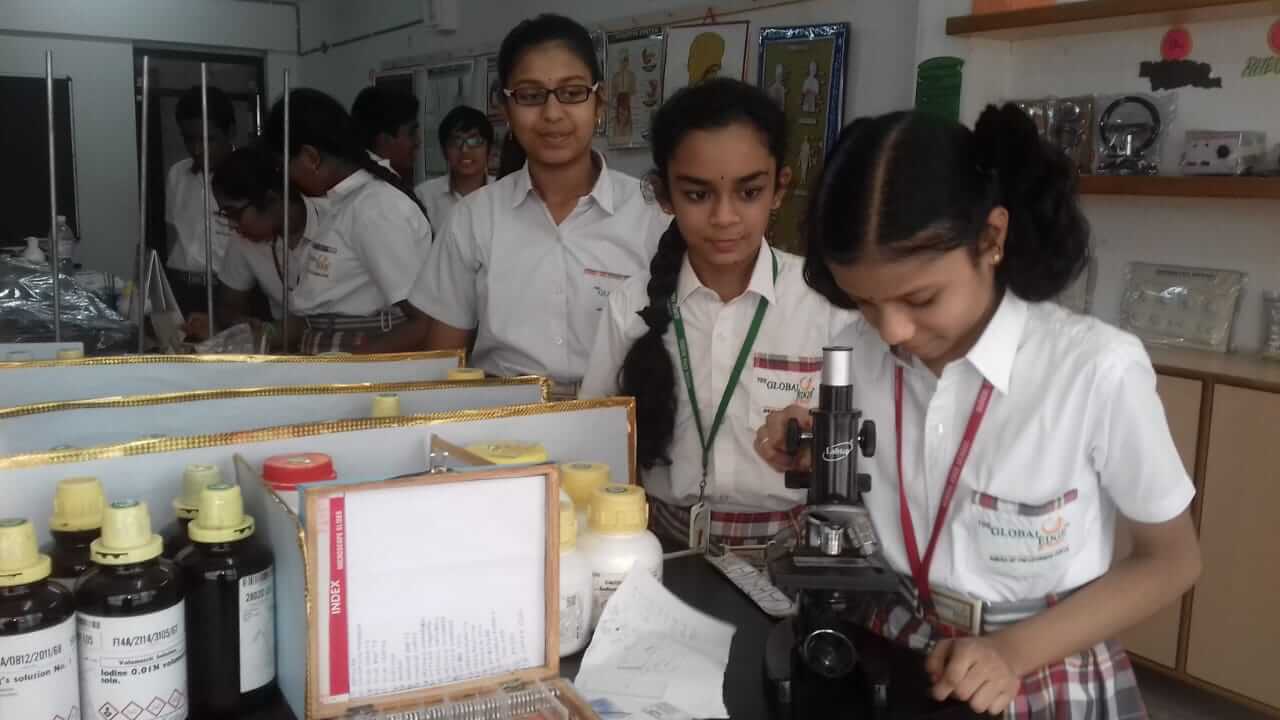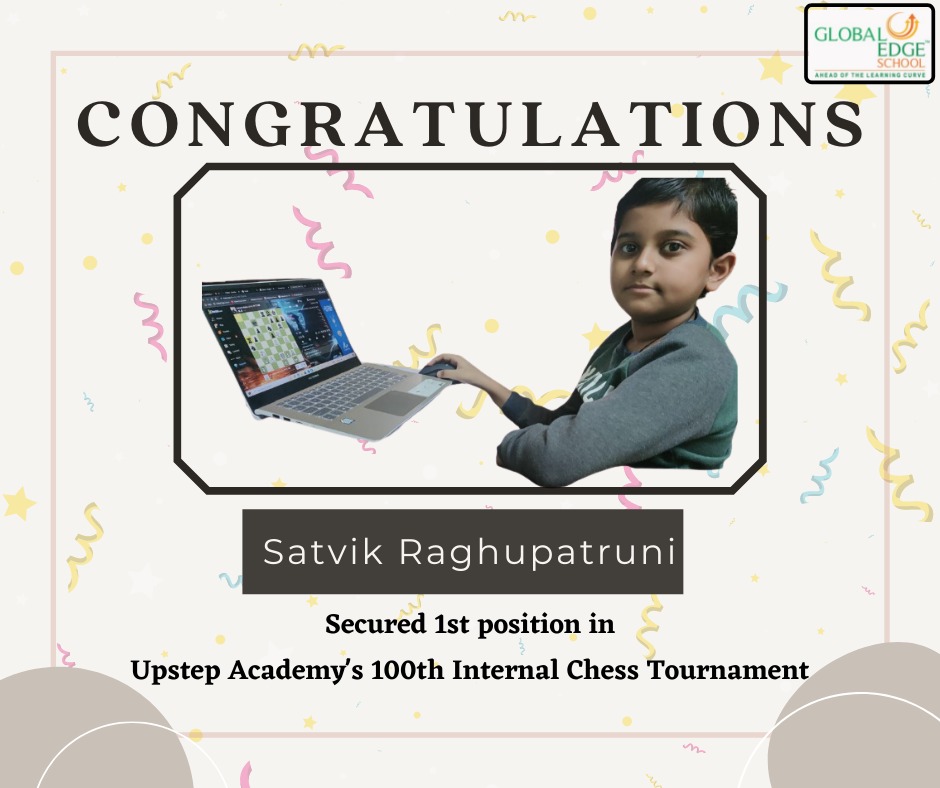 CONGRATULATIONS
Satvik Raghupatruni Secured 1st position in
Upstep Academy's 100th Internal Chess Tournament
CONGRATULATIONS
Sai Nandini – 10B
She secured 5th position in Triple Jump (hit at 9.70m)
@ CBSE NATIONAL Athletic Meet – Feb 2023 in Varanasi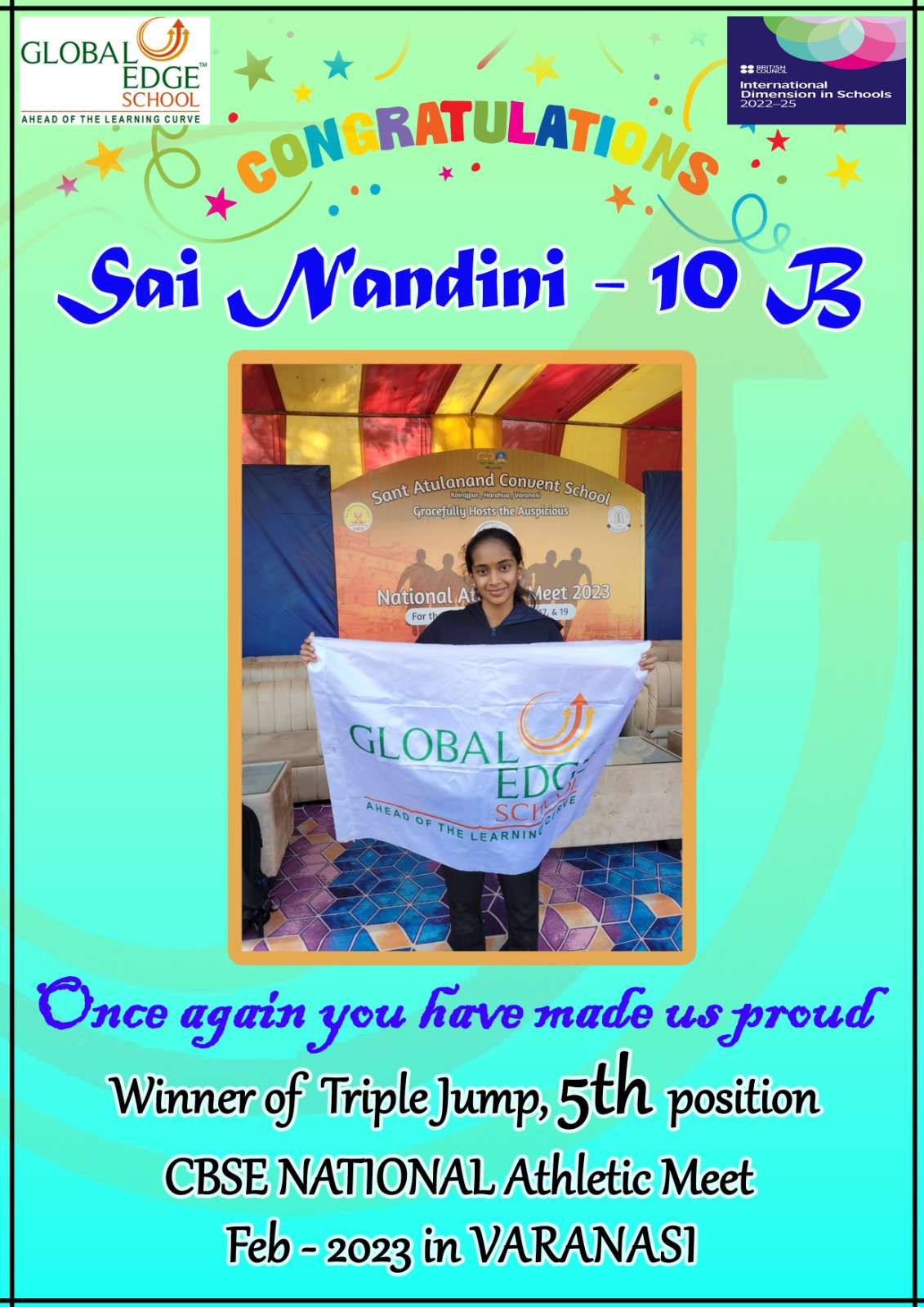 Nurture The Healthy Parenting Initiative of The Global Edge Schools, Hyderabad.